The Tamarindo Massage therapists are skilled, trained, and have a ton of experience. They provide what we think is the best massage service near you.
With there touch their touch they will help you to relieve pain, make you feel relaxed, and help you feel better.
Want to know more? Contact us to read ours about Massage Tamarindo page.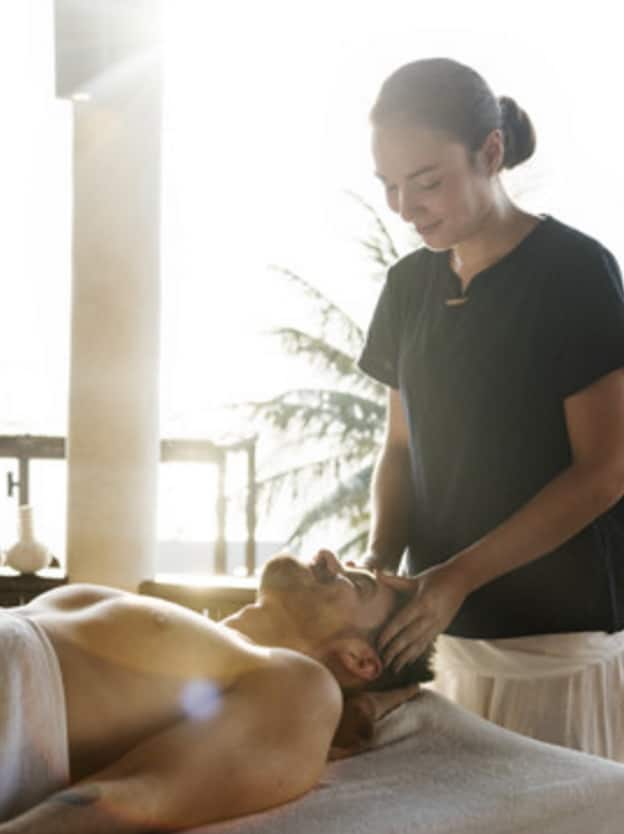 The services that we offer at Tamarindo Massage
Promotions and news from Tamarindo Massage
Promotions and news from Tamarindo Massage
Back pain? We know how to help you with that

[vc_row][vc_column][vc_column_text] Our massage tips for when your back pain is killing you When you give a massage on the back you should make sure that the pressure you are about to apply  is appropriate. This will avoid damaging the muscles and inflict more back pain on the affected zone of the body. Back pain can …

Read more

Valentine's Day Special at Tamarindo Massage

Enjoy are great massage in our salon or on your location. You choose from a variety of professional massage treatments. Such as a Swedish massage, a Thai massage, a sports massage or a deep tissue massage. We also offer couples massage. You and your partner of friend will get a side-by-side massage of your choice!!
Tamarindo Massage has a special Valentine's promotion for 2022
Give your Valentine a gift he or she will remember! A couples massage is the perfect way to unwind together. We fully understand it better than anybody else. Our professional massage therapists will provide a unique duo massage in Tamarindo or in its surrounding area.
You can schedule a massage for two at your own location. This can be your hotel room, condo, or even on the beach. We have different types of massages for you to choose from. You book a Swedish massage, relaxing massage, or sports massage. We will make sure the massages will meet the needs of the 2 of you. More information about our massage services you will find here.
Why schedule a massage as a couple?
Many couples told us that having a simultaneous massage is the finest way to spend quality time with their partner. You 2 can even personalize your massage. For example, it is not required to choose the same type of massage.
The conditions of our Valentines promotion
We offer a 1-hour massage for 2 persons at a rate of $110. It is an on-site massage. This means that the therapists will travel to the location where you and your partner are staying. In that location, we will provide the 2 of you with a great massage. We travel without extra charge to the following locations around Tamarindo
– Tamarindo
– Playa Langosta
– Playa Hermosa
– Playa Flamingo
– Playa Conchal
– Playa Grande
– Playa Avellana
– Playa Ventanas
Do you prefer a couples massage at our studio? That is also possible. Contact us now for further details and or make your appointment
Getting a massage in Tamarindo
Massage therapy in Tamarindo
Because we at Tamarindo Massage have the goal to help, to support, dissolve, and to prevent people from having physical and mental discomfort and pain. We offer the right massage techniques. With this therapy, we can ease pain and lessen misbalances that are caused by injuries, illness, or intensive overload on the muscle and or mind. So for those of us who are looking for the best Massage in Tamarindo? We are more than welcome to help them out.
What are the Reasons to have massage treatments?
Because of our (day-to-day) experiences, the different situations we encounter, illnesses, and subconscious thoughts that are never been dealing with our bodies take on several body postures. Not only our body but also our mind switches. This change of emotions and changing of body postures can involve aching, discomfort, and misery. These what we call unspoken body postures can easily cause, sore and tight muscles, muscular pain, headache, back pain, stomach, and intestinal complaints, and burn-outs. To name a few.
Fixing a frozen shoulder, is that possible?
We can be clear about that. Yes, a frozen shoulder can be fixed! What you need is patience and de right therapy to reduce the pain! Also, Massage therapy in addition to your regular therapy can help you to reduce the pain as much as possible.
Do you suffer from a frozen shoulder?
Then our 5 DIY frozen shoulder exercises probably will be interesting for you. With this video, you will learn some easy self-massage techniques that will help you deal better with what you are suffering from.
Swedish Massage – A true classic among massages
By massage Tamarindo we offer Swedish massage. A Swedish massage is an intensely relaxing massage. By working in the direction of the heart, blood circulation is stimulated. Waste is removed and knots are removed from the muscles. The blood circulation is stimulated, and tired and tense muscles are relieved.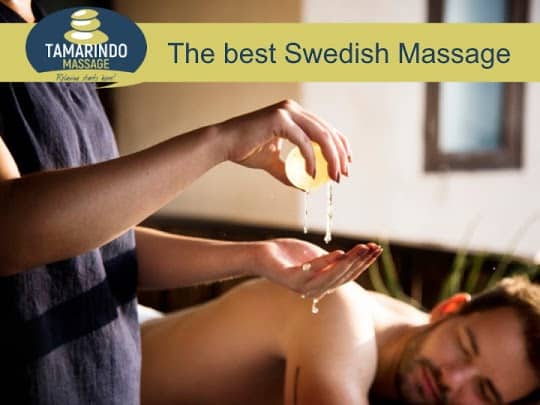 At Massage Tamarindo we offer treatments with the power and warmth of basalt stone
Healing and deeply relaxing, natural oils and the soft hands of one of the experienced therapists of Massage Tamarindo is an ideal combination. It is a treat for your muscles.
You will feel the effect deep into your body and mind. Do you also want to experience contemporary massage techniques? Contact us via phone or e-mail! For more detailed information and our current prices, you can check our "hot stone massage page"